Guesthouse Magdalena
Guesthouse Magdalena is located in the northeastern part of the town of Hajdúszoboszló under the address Pávai Vajna út 46. We await our guests to relax near to the Aquapark,the outdoor bath and the swimming pool,in a park area far from noise and traffic.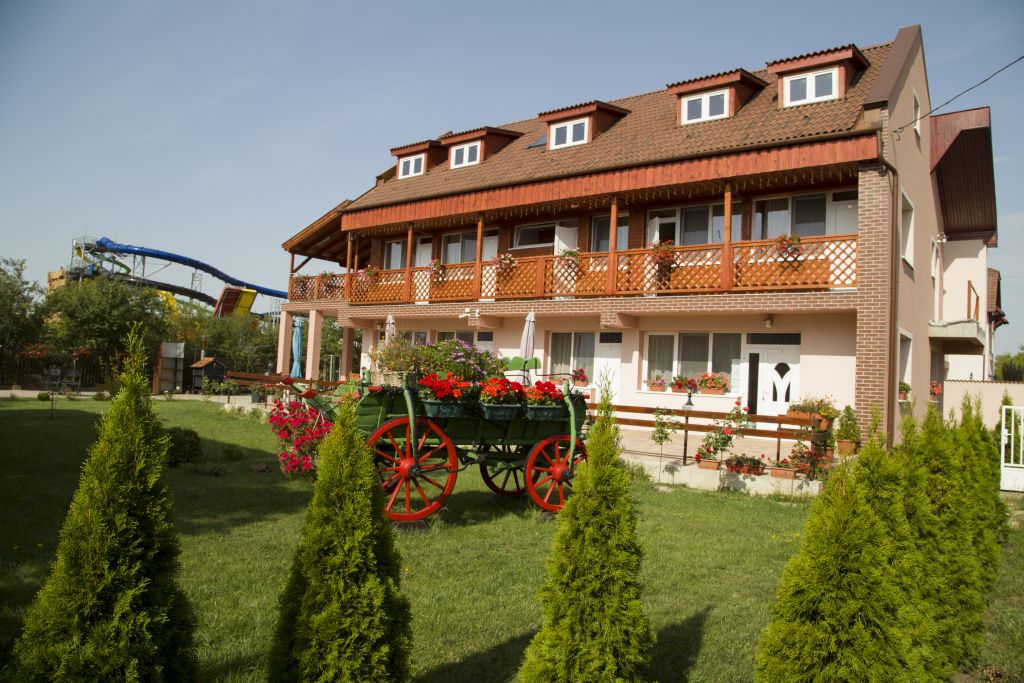 The main appeals of the guesthouse are its Mediterranean style and its flower-lined environment.
The buliding has two levels, it has under and upper terrace, where is an opportunity for gathering of families and friends. From the terrace the townspace, the outdoor bath and the latest extreme Aquapark opens up in front of us. All rooms have separate entrance, all rooms are air-conditioned and can be individually heated and cooled. All rooms are well-equipped and all have kitchenette and bathroom.
On the ground floor there is a community room, where is opportunity for common programs.
All rooms are equipped with a television, free WIFI, a fridge, a microwave and a kettle.
In our closed yard the parking is free.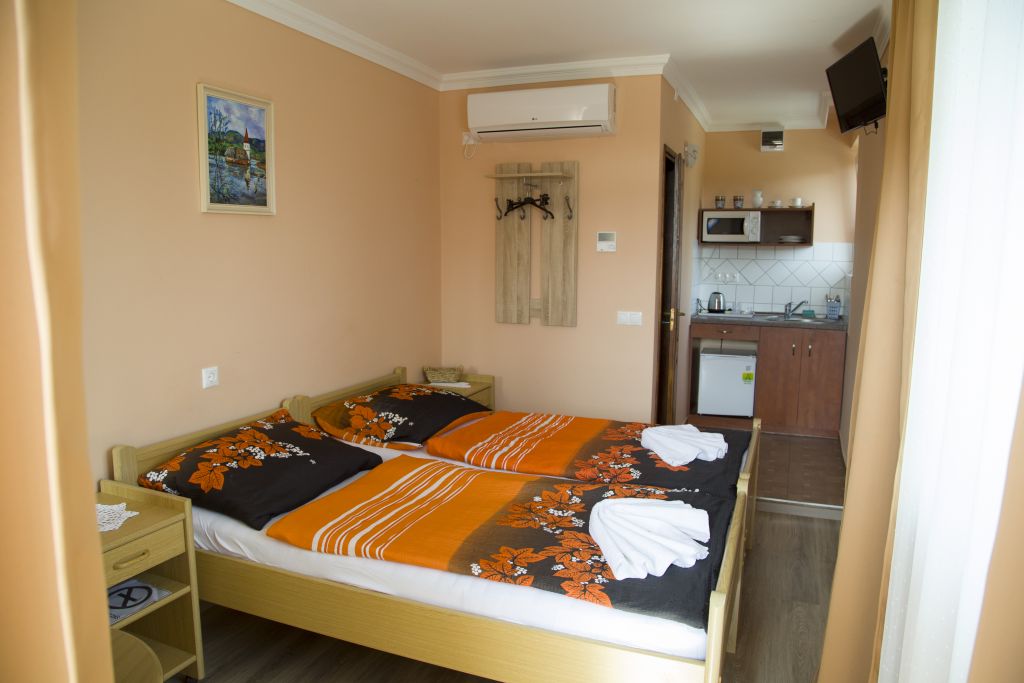 Guests wishing to grill or cook will favour the mobile furnace, an open barbecue and facilities for cooking in a cauldron.
The guest house is easily accessible and all recreational facilities are closer than a 15 minutes long walk.
The family friendly guesthouse is a perfect choice for friendly and family parties of all age groups, even onto a restful summer holiday or a romantic weekend.
"Rest with love"